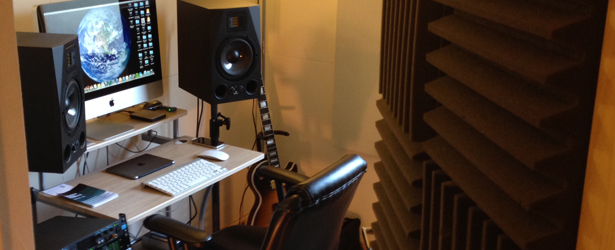 One of the best parts of our job here at In Ear is hearing an audiobook being recorded after all of the preparation work has been done.
This weekend we were luckily enough to get Georgie Leonard in the studio again to record all the female-voiced stories from our upcoming short story anthology Not as Pointless as You Think. This collection of short stories has been written by Lynda Nash, a writer from Wales in the UK.
Georgie is a actor based in Bristol and has worked with us before on Exquisite Death and even did some work for us in Supermarket Matters.
You may have a slight twinge of recognition when you look at Georgie. That is probably because she was recently in Sherlock on the BBC.
Next Steps
Now that all of the audio has been recorded (the male voice having been done a long while ago), the main bulk of work falls to our amazing sound engineer, Alexander White. He will now work his magic – well, he claims its all technical but to us it's just magic – and make everything sound awesome.
We'll be bringing you the Not as Pointless as You Think audiobook in the coming weeks. In the meantime, why don't you check out the last audiobook that Georgie worked on, Exquisite Death.