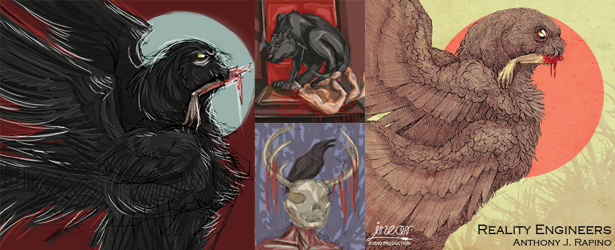 Have you ever wanted the ability to alter the world around you? To have the very nature of existence bend to your whims? Have you ever been to Moon Hill? This great horror novella, set in the Anthony J Rapino's Moon Hill universe is filled with strange manifestations, odd happenings and not-so-random chance encounters. It's time for you to visit Moon Hill.
This great new novella is an exclusive for In Ear as it is currently only available in audiobook form. Penned by the amazing Anthony J. Rapino this audiobook is sure to have you captivated this Halloween. Take a listen to this sample:
If you are interested in purchasing this audiobook, head over to the Reality Engineers page. You will receive the file as both a standard MP3 that will play on pretty much any device and as a 'Chapter' marked M4B file.