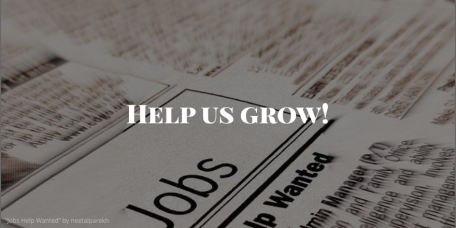 Following an amazing end to 2015 we are looking for a part-time sales person to join us with our Audiobooks On Tape project. The person who takes up this role will be responsible for promotion of our Audiobooks On Tape USB tapes and recruiting new products to the site.
The applicant will need to be confident in contacting both independent producers and small and medium-sized businesses to promoting the Audiobooks On Tape site as a way to distribute their work.
The Audiobooks On Tape service provides audiobooks, podcasts, music and more to buyers on a retro USB 'cassette tape'. A 4GB USB stick that comes complete in a case with a J-card insert.
Further details:
Part time (8 hours per week).
Freelance basis.
Working from home.
Payment for working hours plus commission on sales.
Experience with sales, promotion or marketing.
Responsibilities:
Researching and contacting potential additions to the Audiobooks On Tape site.
Following up on and closing agreements with these content providers.
Developing relationships with buyers from other services to enable bulk sales (Inclusion of tapes in 'Mystery Boxes', as wedding favours, subscription gifts etc).
If you're interested in this position, or have any questions, email hello@audiobooksontape.com.